Better Together: Enabling a Unified Experience for the Workforce
Meeting Room 10-11
Today's hybrid work environment introduces several complexities for Federal agencies working to empower their workforce with the right tools. In this session, we will address those complexities by exploring how the ServiceNow platform delivers a centralized employee experience powered by cross-departmental workflows across HR, IT, Field Service and Workplace Service teams to simplify and unify the way we work. We'll discuss how these workflows revolutionize the future of work by connecting people, functions, and systems across the agency.
Speakers
Reimagine Cybersecurity in the Information Age
Meeting Room 10-11
As government agencies work to combat cyber threats from every angle, they're also tasked with reimagining network visibility, accessibility, and risk levels to support the modern workforce. In this fireside chat, join us to explore how Federal leaders can leverage cybersecurity best practices including zero trust architectures, cloud security, and asset management to stay ahead of adversaries.
Speakers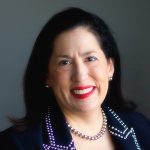 Vice President
Van Scoyoc Associates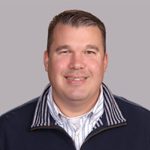 Deputy Chief Information Security Officer, Federal
ServiceNow