Improve the Total Experience of Employees and Constituents
Salon 4
In accelerating digital transformation, experience is key, while modern service delivery means anticipating issues before they arise and empowering constituents to quickly get what they need. In this session, we will align those concepts in a Total Experience journey, in which we will discuss utilizing design thinking concepts to define desired outcomes, coming together in a shared vision, driving innovation, and leveraging the breadth of ServiceNow's capabilities to deliver a transformative user experience. Join us to learn how to design the experience your employees and constituents need to deliver on your mission.
Speakers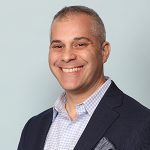 Experience Strategist
ServiceNow
D.C. Government's IT Modernization Journey: Financial Transparency and Better Business Outcomes
Salon 4
As government agencies continue to modernize IT operations, Technology Business Management (TBM) is a pivotal framework on that important journey. During this session, learn how D.C.'s Office of the Chief Technology Officer (CTO) digitized its TBM framework on the ServiceNow Platform, allowing the government to identify redundant and unnecessary spending, providing analytics for insightful decisions on future investments, and enabling better user experience and business outcomes. Sponsored by Proven Optics
Challenge the Digital Status Quo: One Agency's Approach to CDM
Salon 4
To meet the requirements of the Continuous Diagnostics and Mitigation (CDM) program, Federal agencies have traditionally pushed information about IT assets into an integration point and then into databases, where manual coding is needed to present the data on dashboards. This approach creates additional expense for custom scripting and additional hardware. One agency reimagined its approach to CDM, in line with its overall modernization plans. Join this session to learn how ServiceNow's integration of legacy systems and modern workflows enabled the agency to combine several layers of the CDM process to work better and faster.
Speakers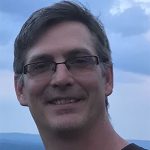 Senior Advisory Solution Architect, Security
ServiceNow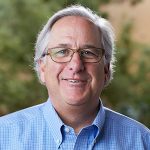 Strategic Programs and Business Development Director, Civilian Agencies
ServiceNow